Send Inquiry
One-stop-destination to get rich Herbal Incense Sticks, Incense Material and Joss Power.
Welcome To Our Company!
Incense sticks or agarbatti have enormous religious significance, especially in India but besides that it is also used for many other other aesthetic reasons during meditation and in therapy because of its aromatic fragrance. We, Hoancau IEITP Co. Ltd., knowing its great value and demand, offer an impeccable variety of Incense sticks. The range consists of Agarwood Herbal Incense Sticks, Dhoop Incense, Cones Incense and many more. We use herbal ingredients often mixed with essential oil in its manufacturing so that the fragrance that it emits is totally pure and enchanting making the ambience/ environment naturally pleasing. Besides, this we also deal in Components used for incense manufacturing machine and Joss Powder, which is aromatic ingredient. We have constantly been praised for the quality we offer and that has earned us a respectable name as a manufacturer and exporter in the domestic and international market in over the years.
Most Popular Products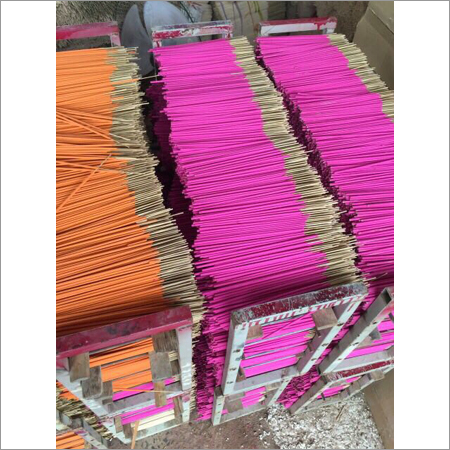 Enjoy a comforting, mild, and relaxing fragrance of Color Incense Sticks and calm your mind & soul. These sticks are crafted from high-quality natural aromatic oils and compounds to burn in an even manner without harming the environment or irritating the noses & eyes of the person. They have extended aromatic life and emit one's favourite fragrance in a smooth course. These incense sticks are widely used in temples, homes, or offices to fill the air with a lovely fragrance as well as to calm a restless mind with a sense of freshness.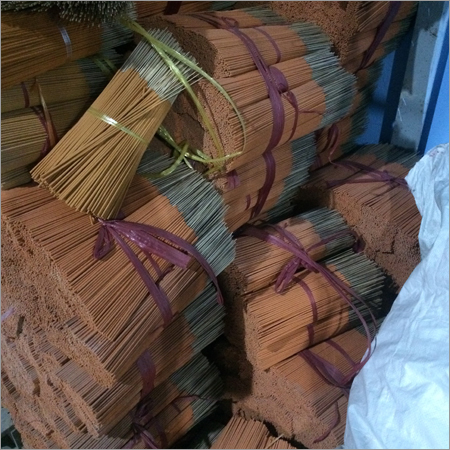 Make various beautifully fragranced incense sticks and incense cones with the aromatic range of Agarbatti Raw Material. The accurate formulation and non-toxic nature of the material is ideal for making various incense sticks of low smoke and with soothing fragrance. It is easy to use and one only has to add water to make dough for Agarbatti and then rolling it by hand or machine. The offered raw material is available in various variants such as like Agarbatti Ready Premix Powder, Kupam Dust Powder, Joss Powder, Wood Powder, Charcoal Powder, Nudwa Powder, and Bamboo Sticks to fulfill the desired requirement of the user.
Incense Cones are small conical shaped aromatic masses of hardened incense that are made up of completely natural essential oils, flower petals, roots and resins and colored with organic pigments. These cones are widely used in various homes, temples, and offices as well as for medicinal purposes in aromatherapy as they are completely organic with pleasant and soothing aroma. They are available in the wide range of fragrances and different package sizes to choose from according to the mood of a person.

All About Incense Sticks
Incense sticks were once used only for religious rituals but with time it has found its place in global market. Today, many companies around the world are engaged in incense stick manufacturing though the method of manufacturing it might different as per the culture. In China, we are counted amongst the top-ranked manufacturing companies of agarbatti and we are immense proud of that.
As soon the incense sticks are lighted up it starts spreading aroma even after fanning down the flame the incense sticks do not stop releasing its pleasant aroma. Sandalwood, lily, rose, musk, lemon grass are some common and most preferred fragrance in which these sticks are available in the market.
We strive to become the leading manufacturers of Incense Sticks and other than that we have set the following objectives that we would be achieving in the next few years :
To generate maximum profits for the company
To satisfy all our customers completely
To make a strong impact in international market as well
To always reach our sales target on time
To raise the brand awareness of our products all over the world
To emerge as the one-stop destination for the best quality Incense Sticks
Latest Trade Offers
To add more pace in our business growth, we are engaged as manufacturer, supplier and exporter of Dhoop Incense Sticks in Ho Chi Minh City, Thanh Pho ..
We are distinguished company engaged as manufacturer, supplier and exporter of Orange Mosquito Repellent Incense Sticks in Ho Chi Minh City, Thanh Pho..